Celebrating Excellence: Inter Relocation's 3rd Nomination for the Prestigious Cartus Masters Cup Award

At Inter Relocation, it is with immense joy and honour that we share the news of our third consecutive nomination for the esteemed Cartus Masters Cup Award at the 2023 Global Network Conference.
This prestigious recognition, presented annually by Cartus Corporation, celebrates outstanding service and exceptional performance within its esteemed Global Network. As a leading provider of relocation services, this nomination stands as a testament to Inter Relocation's unwavering commitment to excellence and the exceptional support we provide to our clients throughout their relocation journey.
The Cartus Global Network Conference:
The 2023 Cartus Global Network Conference, taking place from September 20-21, 2023, brings together a dynamic and innovative community of industry-leading worldwide service providers. Representing 175 countries from around the globe, this event fosters collaboration, encourages innovation, and shares best practices to elevate service delivery for Cartus clients and their relocating employees.
This year's theme, "Where Mobility Meets Agility," embodies the compassionate and agile approach that Cartus supplier partners, including Inter Relocation, take in helping relocating employees navigate the evolving mobility landscape.
Inter Relocation and the Cartus Masters Cup Award:
Our nomination for the Cartus Masters Cup Award lies in the category of Home-related Services. This esteemed award is reserved for Global Network members who consistently achieve exceptional standards of quality and service excellence.
As a nominee, Inter Relocation must showcase:
Unwavering commitment to service excellence and customer satisfaction.
A collaborative and innovative approach in developing cost-effective solutions for Cartus clients.
An outstanding performance and dedication to Cartus' vision and values, ensuring tailored solutions that meet the unique needs of our clients and their employees.
Inter Relocation's Remarkable Service:
At Inter Relocation, we are dedicated to providing unparalleled relocation services that put our clients' needs front and center. Our expert team takes pride in delivering personalized assistance, guiding our clients through the entire relocation process seamlessly.
With a deep knowledge of the local market and fast, responsive communication, we keep our clients informed at every step of the way, alleviating any concerns or uncertainties they may have.
A Word from Stuart McAlister, Inter Relocation's Company Owner: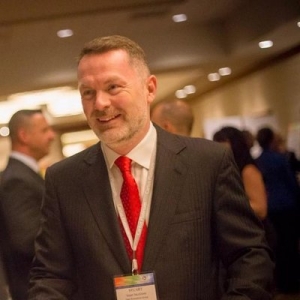 "I'm honoured to receive this Cartus Masters Cup Award nomination, which recognizes thededication and quality of service we consistently demonstrate while supporting Cartus clients and relocating employees. The rigorous standards that Cartus maintains for all its supplier partners make this nomination an even greater honour. I extend my heartfelt gratitude to our hardworking colleagues, who work tirelessly to uphold our high standards and make each relocation journey a success."
We extend our heartfelt appreciation to Cartus Corporation and our valued clients for their continued trust and support. With our focus firmly set on delivering personalized, efficient, and high-quality service, we look forward to serving even more clients and making a positive impact in the realm of global mobility.
______________________________________________________________________
About Cartus Corporation:
Cartus Corporation, a global leader in talent mobility, delivers comprehensive corporate relocation services to organizations worldwide. As a subsidiary of Anywhere Real Estate Inc., they serve a diverse clientele, including a significant portion of Fortune 100 companies, delivering proactive, flexible solutions tailored to each client's unique needs.
For more information, visit cartus.com and anywhere.re.
About Inter Relocation
Founded in March 2002, Inter Relocation began as a Budapest-based provider of relocation and immigration services. With just three staff members initially, we've since grown to a team of 20 professionals.
In 2003, we expanded internationally as the Inter Relocation Group, extending our services to Hungary, the Czech Republic, and Poland. Today, we're proud to have franchise group members in 23 countries across CEE and Central Asia, with our Budapest office as the headquarters.
At Inter Relocation, our unwavering commitment is to deliver award-winning services of the highest quality to our clients, partners, and assignees. We believe in social responsibility, environmental sustainability, and ethical practices, actively promoting diversity, equity, and inclusion.
Founded by Stuart McAlister, a British expat who understands the challenges of relocation firsthand, our personal touch and dedication shape our client-focused approach.
Our dedication to excellence has earned us numerous awards and recognition, making us a trusted partner in the relocation industry. As we celebrate our third nomination for the prestigious Cartus Masters Cup Award, we continue to deliver top-tier service for a seamless relocation experience.
https://interrelo.com/wp-content/uploads/2023/08/Inter-Relocation-blog-cartus-masters-cup-2o23-1.jpg
608
1080
Edit M.
https://interrelo.com/wp-content/uploads/2018/06/Inter-Relocation-group-logo-300x68.png
Edit M.
2023-08-03 15:36:49
2023-08-03 15:36:49
Celebrating Excellence: Inter Relocation's 3rd Nomination for the Prestigious Cartus Masters Cup Award