Stuart McAlister, owner and Managing Director of Inter Relocation has been named as the new Vice-President of the European Relocation Association.
He will hold this prestigious position for two years. Then he will have served the maximum six years that EuRA board members may serve. His time with the executive group of EuRA will end.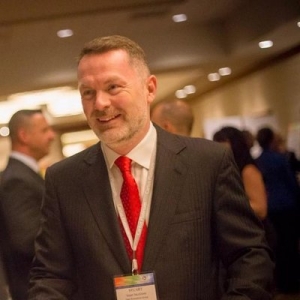 Stuart will assist and work closely with EuRA's new President, Andrew Scott and the rest of the EuRA board. He hopes to helps its management team further the causes of the world's greatest representative organisation for Destination Service Providers.
Stuart was quoted as saying "I'm delighted to have been nominated as EuRA Vice-President for the next two years. The development in this amazing organisation that I have witnessed over the last four years has been phenomenal. I hope my time as Vice-President will allow me to further the goals of making EuRA a global representative for companies in the relocation industry."
About Inter Relocation
Founded in March 2002, Inter Relocation is a provider of relocation destination services and immigration compliance in Budapest, Hungary.
Now the company covers 23 countries and is Central and Eastern Europe's premier provider of services to expatriates.
The company also provides comprehensive relocation service – assignment planning, preview visits, home search, move management, immigration compliance, settling in, tenancy management, departure support.
https://interrelo.com/wp-content/uploads/2018/06/Inter-Relocation-stuart-mcalister-eura-vice-president.jpg
350
880
Interrelo
https://interrelo.com/wp-content/uploads/2018/06/Inter-Relocation-group-logo-300x68.png
Interrelo
2017-06-02 11:51:11
2023-03-01 09:59:11
Stuart McAlister named Vice-President of the European Relocation Association